Contact Us
Tasting Room / Cellar / Offices
21692 Eighth Street East #340
Sonoma, CA 95476
(707) 938-5430
wine@tinbarnvineyards.com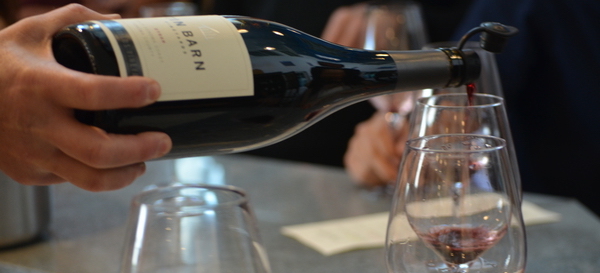 DIRECTIONS
From the Sonoma Plaza, drive south on Broadway until you reach Napa Rd. Turn left.

The first light is Eighth Street East. Turn right and drive about a mile, past Peru Rd. (on the right) until you see industrial warehouses. Look for red sandwich board signs and red flags. Get into the middle turn lane, and prepare to turn left.

Turn left at 21692 Eighth Street East. Drive through the warehouse complex, following signs for Tin Barn Vineyards. We are all the way in the back of the warehouse, where the vineyard meets the airport.