Our Tasting Room

Tin Barn Vineyards tasting room Sonoma is located adjacent to the cellars where our artisan wines are produced. Here, you will find no grand façade or gift shop full of tchochkes--just a winemaker passionate about his work.
You'll also find a friendly smile behind the counter, guaranteed.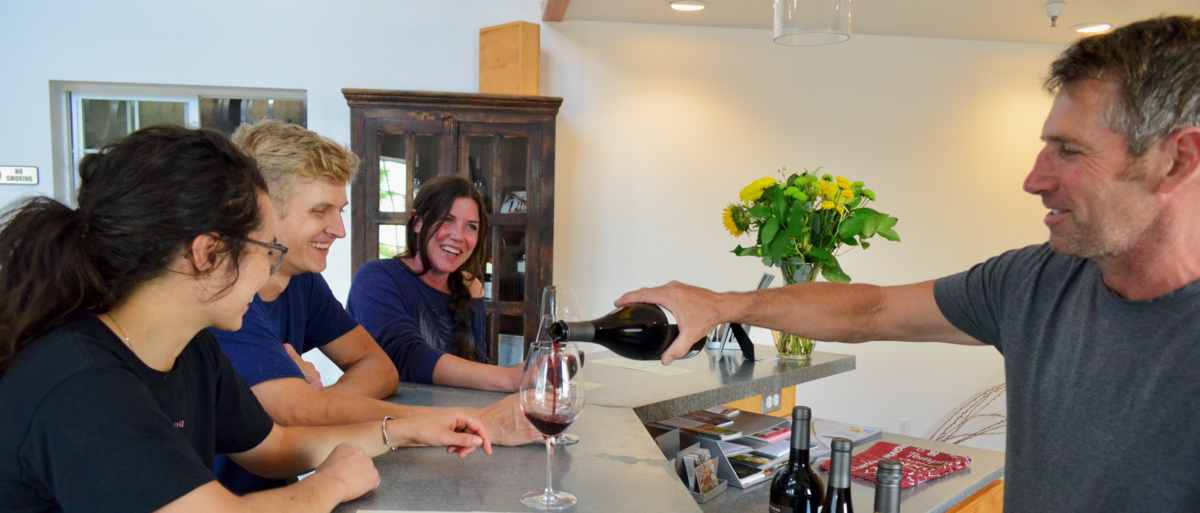 The tasting room is open Friday through Sunday from 11:00 a.m. - 4:00 p.m, by appointment only.
Our tasting fee is $20 per person. When possible, we are happy to lead impromptu cellar tours at no extra charge, depending on time of year and staff availability.
Questions? Drop us a line.