Our Team
Michael Lancaster
Winemaker/co-owner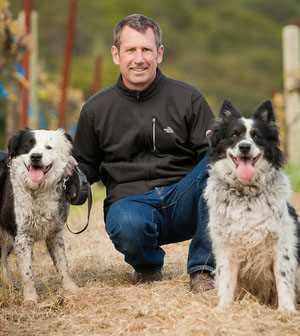 When Michael Lancaster fled the corporate world, he did so on two wheels, pedaling through some of the world's most fabled wine regions. Returning to his native Toronto a year later, he knew he'd never wear a suit and tie again.
Michael headed to Northern California to study at the renowned University of California at Davis enology program. After working for Gloria Ferrer Champagne Caves, he moved to Quail Ridge Cellars, where he was eventually promoted to winemaker.
In 2000, Michael formed a partnership with friends and launched Tin Barn Vineyards. Much like the "real" Tin Barn Road where he discovered the winery's first fruit source, the path has been steep and the views, incomparable.
[mike@tinbarnvineyards.com]
Janna Lahner
Cellar Master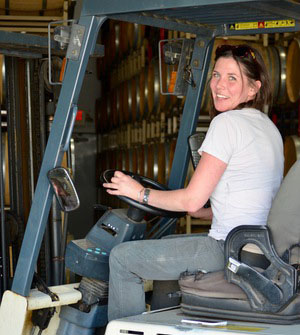 A native Minnesotan, Janna spent her formative years romping in the great outdoors, where she developed a love of skiing, camping, and anything involving water. After graduating from the University of Oregon, she relocated to the US Virgin Islands. There, she adventured in the sea by day and worked in the sales side of wine by night.
In 2015, Janna relocated to Sonoma County to try her hand on the production side of wine. Bouncing between Sonoma and New Zealand, she chalked-up an impressive five harvests in three years. In 2017, we were fortunate to have Janna make the Tin Barn cellar her new home.
Marc Herman
Director of Sales and Marketing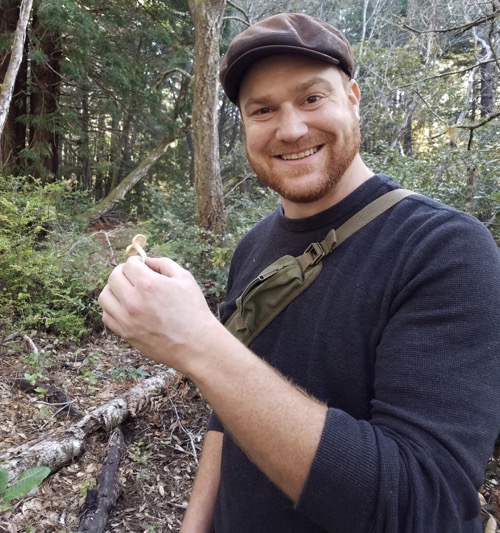 Shortly after graduating from the University of Wyoming, Marc discovered the allure of wine while working as a bean counter at a Denver wine shop, where he learned the subtleties of wine. Fascinated by how a simple agricultural product is transformed into something so exceptional, he set the beans aside and became a Somm.
Now, with over a decade in wine and hospitality and an Executive MBA in Wine Business -- a market dominated by wine made and motivated by profit margins – Marc is eager to share Tin Barn Vineyards' singular focus: making quality-driven, single-vineyard wines.
When he is not sharing our wines or promoting the brand, Marc supports DC sports teams, hunts mushrooms, and plays soccer and golf.
Business Partners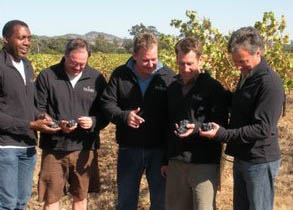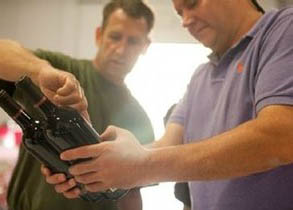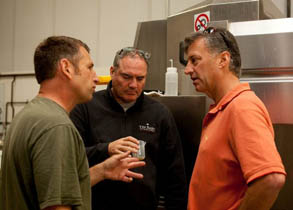 Tin Barn Vineyards is the fruit of five friends' passion for the grape. Initially launched by Mike, Gray, and Carl in 2000, the partnership soon grew to include Bud and Kurt. Since, we've continued to celebrate the idea that fine wine is meant to be shared in fellowship.